The IT Department has developed an application that will allow for quick and easy IT support. This application is for Mac users only. A Windows version is planned but not in development yet; communication will be sent out once the Windows version is complete.
Where can I find the application?
The application has been remotely installed on your desktop.
Please note that the application will only appear on MIAD owned devices. The app contains the MIAD logo. See screenshot below for what to look for on your desktop: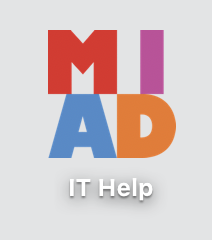 How does it work?
Clicking on the app will automatically open up a support window that will allow you to submit a ticket, search our knowledgebase, or close the window.
The app will gather basic information from your device such as your asset tag number and the amount of free space on your computer. The info gathered will be automatically included in your ticket and used for troubleshooting.
The app will also provide you with a text box to describe your issue. Please see image below for an example: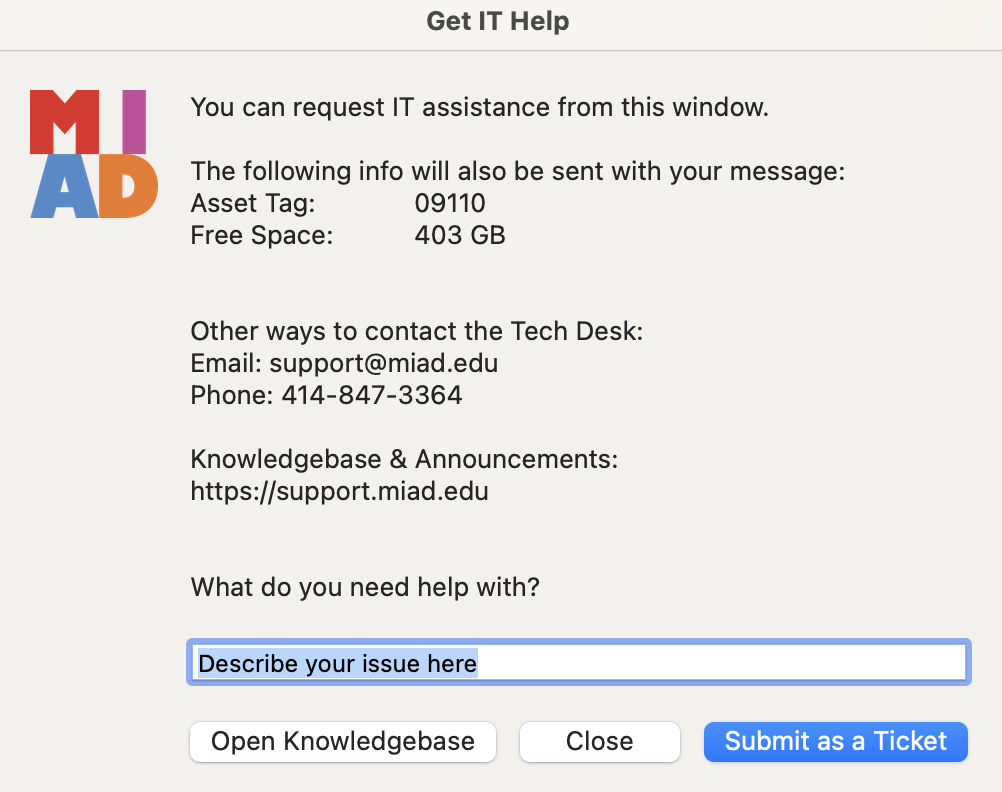 How do I report issues with the application?

The MIAD Support Application was created in house by our MIAD IT Team. We are always looking for feedback and ways to improve our support and services for you. If you have any issues (or suggestions) regarding the application please email: angeladonahue@miad.edu or support@miad.edu