If the size you need to print in is not showing in your print menu, like so: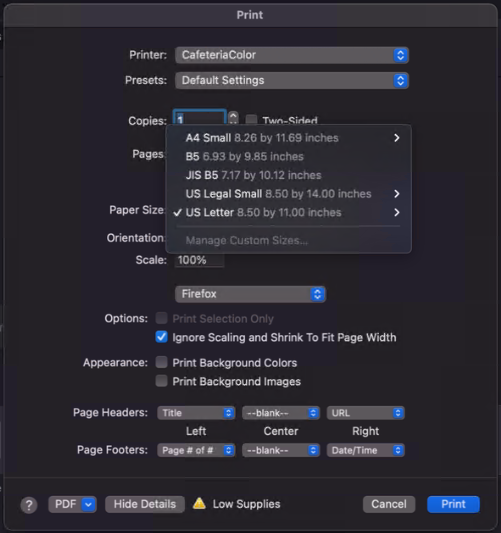 You're probably using "generic" printer drivers on your machine.
Consider using the advanced drivers, instead; you'll have a lot more options available to you: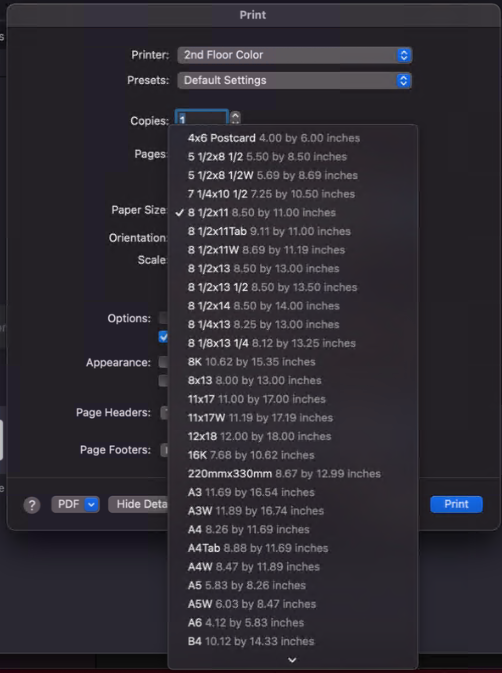 Alternatively, every lab machine has these drivers pre-installed. Feel free to print from any lab machine or printing station.